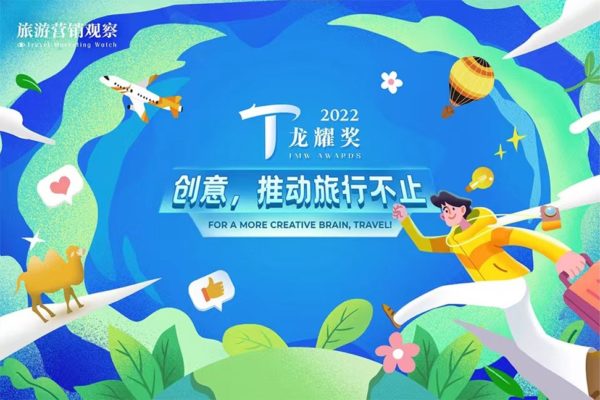 Event details
Date: Wednesday, 21 September 2022
Time: 2pm Beijing
Beijing and Online
Type of Event: Awards Ceremony
On 21 September 2022, Chinese B2B travel media TMW (Travel Marketing Watch) will hold a hybrid awards ceremony in Beijing and online, recognizing excellence, creativity, and innovation in travel marketing. Awards will be given both for creative campaigns and for marketing teams.
Earlier this year, travel brands and the TMW team nominated a total of 121 cases of tourism marketing campaigns, which were open to a public online vote. Then, a panel of six expert judges made their selection from a short list of 25 cases and 10 teams. The judges are all experts in the field of tourism, and represent a range of perspectives, including international organizations, academia and research, travel media, exhibitions, and digital marketing.
Check the short list of campaigns and marketing teams, and watch the recording of Dragon Trail's August webinar to learn more about the short-listed case studies and awards judging.
The awards ceremony will be held in Chinese, and is open to all. Please scan the QR code in the poster below to RSVP.