With more than 50 speakers and 35 events over five days, the BUZZ Expo China Summit offered a comprehensive view of Chinese tourism in 2020 and looking forward to the post-COVID era, including inbound, outbound, hospitality, destination management, digital marketing and many other topics. These are our top seven learnings about Chinese travel trends, destination marketing, and the return of outbound tourism
1. Take Advantage of the Downtime
2020 has been a washout year for global tourism, but there are some excellent opportunities to refresh marketing strategies. "We took this chance to experiment and introduce different sights in Poland to see how the market would react," shared Zuzanna Gutkowska, Acting Director at the Polish National Tourist Office in Beijing. Through live streaming and other travel marketing, they're able to explore cultural topics in more depth, and introduce new areas like wellbeing tourism and natural scenery. The Czech tourism board is also now focusing on different places outside the typical hotspots, said Lukáš Pokorný, Director at CzechTourism China.
Rufat Sadikhov, Regional Manager for Asia at the Azerbaijan Tourism Board explained that they've used the downtime to conduct training with the local industry on how to be Chinese-friendly, as well as translation of signs and other tourism materials into Chinese.
"Learn as much as you can about newly adopted technology" now so you know which ones are right for you, advised Dragon Trail's co-founder and CEO George Cao, recommending that tourism organizations and businesses start by practicing on a smaller scale to familiarize themselves with new technology and start to learn what works best. He also pointed out that it's a good period to conduct consumer research in order to develop your products and marketing, and know what to expect when Chinese tourists return.
2. The Market Is Shifting

While no one can know for sure what the Chinese outbound market will look like when it returns, the recovery of domestic tourism in China provides some strong examples of the kind of shifts we should be ready for, at least in the short-term.
Education, family travel, and renting cars "is really the future of travel," said Roy Kriezman, Consul, Tourism Affair to China for the Israel Ministry of Tourism. While new travelers are still going to want to visit the must-see locations, stressed Gutowska, she also shared that Polish tour operators are currently designing new products to be 60% cities, 40% outdoor. "It's up to DMOs to make it a permanent trend," she said, when asked if the shift to more rural, outdoor destinations would be long-lasting. "We might create new must-see places, but in the countryside."
3. But Some Things Stay the Same
Chinese tourism might be transitioning more rapidly to FIT, self-driving, and getting away from crowds, but issues of trust, respect, and cultural sensitivity are always important.
"Chinese will travel where they feel respected and where tour operators are grateful to have them back," said Gazmend Haxhia, Founder and President of Landways International in the Balkans. His co-panelist, Richard Adam, Founder and Chief Executive at Trend Transfer Ltd. & Co KG, also stressed the importance of respect, cultural understanding, and customer satisfaction.
On this topic, business advisor on Asia tourism Xu Jing explained that Chinese visitors to Europe expect a very warm welcome at a hotel – including tea on arrival and help carrying their suitcases – and that this can be an area of cultural difference and unmet expectations.
Another practical piece of advice regarding cultural differences came from Anders Kristensen, General Manager at Albatros Expeditions, who's spent nearly two decades focused on adventure tourism for the Chinese and larger Asian market. Speaking as part of a panel on Chinese tourism to Greenland, Kristensen advised that while changeable weather conditions in a destination like Greenland mean that visitors need to be flexible, the tour operator needs to be flexible as well. Chinese tourists aren't going to want to wait in their hotel if the weather means a planned activity needs to be delayed, he advised – you'll need backup activities ready to go and the adaptability to make changes to the schedule as needed.
4. OTAs Are Key
"The pandemic has turned travel industry executives into live streaming superstars," said George Cao, referring specifically to the Trip.com Group's chairman James Liang, who not only helped his own company, but the whole travel industry through his weekly live streaming events.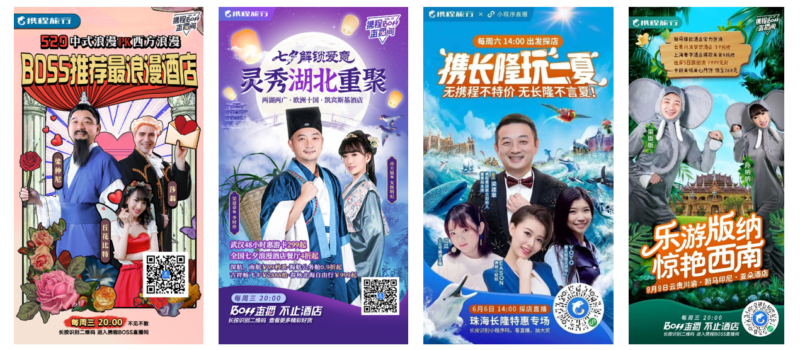 James Liang's live streaming for the Trip.com Group has had a major impact on tourism marketing and the customer journey in China
Zuzanna Gutowska also acknowledged the importance of OTAs as sources of inspiration, and for their role in spearheading the new tourism live streaming craze, which can "bring the destination a bit closer to Chinese people."
When asked about which distribution channels will be the focus for Chinese outbound tourism recovery, the German National Tourist Board's Stephanie Heydolph shared her opinion that OTAs will the first to rebound.
Chinese OTAs haven't just started new tourism marketing trends in 2020, they've actually changed the customer journey, revealed Cao. Previously, consumers would first be inspired, then research and plan, and then book their trips. Thanks to the success of live streams and their proactive approach to sales, the inspiration and purchasing steps are now combined, with travelers left to research and plan the rest of their trips after already booking a hotel, buying a plane ticket, or committing to another kind of purchase.
5. Destinations Need to Revise Their KPIs
Despite years of complaints and discussions about the perils of overtourism, "success" in the travel industry is still all too often measured in the number of visitors – numbers that cannot possibly continue to keep growing indefinitely. Without any risk of unchecked growth of visitor numbers in 2020, destinations can reflect on alternative KPIs that will help to shift priorities in the post-COVD era. Kriezman said that Israel Tourism's KPIs include room nights and spend – for the latter, Chinese were already no. 1 in Israel before the pandemic. Pokorný is focusing on room nights, which are below average for the Chinese market in the Czech Republic, as well as visitor satisfaction, which leads to repeat visits.
6. Technology Is More Important Than Ever
China's tourism recovery wouldn't have been possible without the role of technology, both in controlling the virus and rebuilding consumer confidence, asserted George Cao. This included the ubiquity of QR codes and tracking data, which enabled health authorities to quickly control outbreaks, and also made people feel safe doing daily things like entering a mall or a movie theater.
QR codes are just one aspect of increased demand for contactless services, he continued. "Before the pandemic, robots were gimmicks, but now they're playing a meaningful role" by delivering room service in hotels, or dishes in a restaurant.
Cao said he expected increased digital touchpoints to be seen in travel, and being able to access and use the data from this will be crucial to tourism management and marketing in the future. In the future, Chinese tourists will have increased expectations around contactless services, as well as an acceptance of virtual and video tours, even as a channel for in-destination research and planning.
This digitalization of travel is of course not restricted to China – Stephanie Heydolph shared that online registration is required for most leisure activities in Germany, with COVID-19 delivering a real digital push for the country.
On the business side, Cao commented that virtual trade shows are "the only game in town" right now, but we should expect a hybrid model post-pandemic. Both Heydolph and Gutkovska reported that their respective tourism boards have been running online events for the Chinese travel trade during 2020.
7. Your National COVID-19 Response Is Affecting Chinese Consumer Sentiment
"What Will Be the Blowback From China to Countries That Banned Its Travelers During Virus Outbreak?" asked a Skift headline in early February. Admittedly, early February 2020 feels like another era, with travel bans from and to just about everywhere having long been the new normal. But early and strict responses to COVID-19 may actually have long-term positive consequences for Chinese tourism. Israel was one of the first countries in the world to totally close its borders to inbound travel, and – speaking from Shanghai – Roy Kriezman says the response to this in China has actually been very positive, based on the feedback he gets as an Israeli. Rather than a negative reaction to border closures, there's actually a healthy respect for "a country that took it seriously." Looking forward, this is likely to be good news for New Zealand and other countries known for their swift and effective response, and reflects similar findings from Dragon Trail's September 2020 China consumer sentiment report.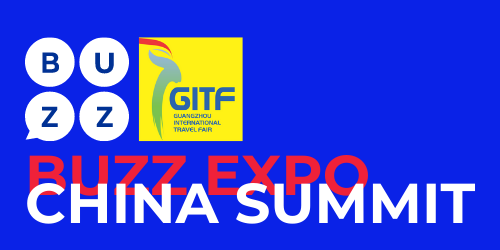 All sessions from the BUZZ Expo China Summit are available to watch on the BUZZ.Travel YouTube channel.