Ahead of the Greece-China Virtual B2B Travel Roadshow from 22-25 November 2021, we spoke to the Director of the Greek National Tourism Organization in Beijing, Yannis Plexousakis, about Greece's leadership in post-pandemic tourism recovery and expectations for the return of Chinese tourists.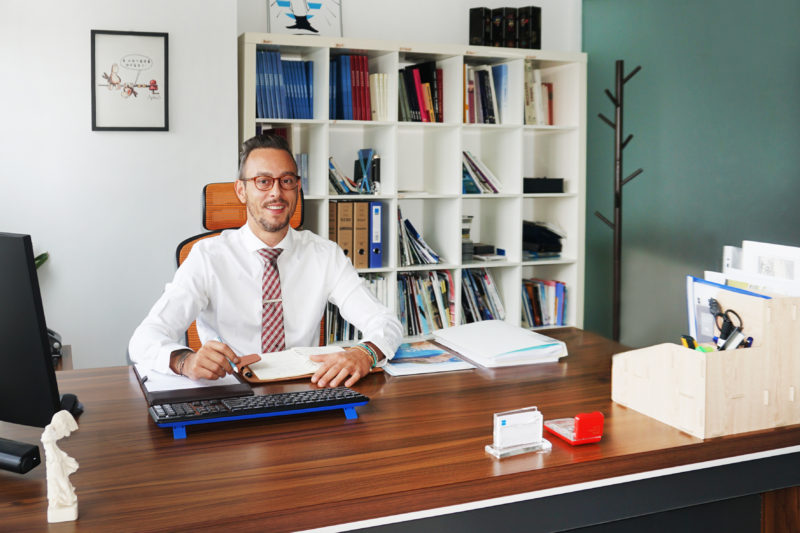 Out of all European countries, Greece had a particularly strong summer for tourism recovery. What were some of the keys to achieving that?
Greece experienced indeed a strong tourism recovery this year and a clear message was sent last May that has paid off. Our country has set two main goals for this year's tourist season. The first was to open our borders safely by applying health protocols and travel procedures that would ensure the health of visitors, employees and society. Key ingredients for this opening were Greece's AI screening and testing program created to vet the Covid-19 risk of incoming tourists through all of the country's entry points, the use of rapid tests and finally a commitment that all health needs, including hospitalization, related to Covid-19 will be provided by the Greek state at no cost to tourists. The second goal was to have a better season than last year, reaching even 50% of the arrivals of 2019. We are happy to announce that we achieved both goals! And this success was the result of a specific plan which was successfully implemented with the assistance of all those involved in the tourism industry.
Tell us about Greece's tourism marketing in China in 2021.
Our tourism marketing in China has changed significantly during last two years and is mainly focusing on promoting Greece through various digital campaigns, participation in virtual tourism exhibitions and organizing B2B webinars/roadshows like the upcoming Greece-China Virtual B2B Travel Roadshow in November.
Before COVID, was the Chinese tourism market to Greece significantly different from other markets in any ways?
The Chinese tourism market to Greece is different in many ways from other markets, starting from seasonality. Chinese holidays are different from the Western ones, and this fact creates a big opportunity for countries like Greece for filling low seasons, making tourism more evenly distributed and more sustainable. Chinese tourism-related platforms and Chinese internet and social media channels are completely different from those in Western markets and this requires a whole other approach and strategy from our side.
Before COVID, what were the most popular destinations in Greece for Chinese travelers? Do you expect changes in the post-pandemic era?
The most popular Greek destination for Chinese travelers was Santorini Island followed by Athens. I believe that in the post-pandemic era there will be an increasing demand for more authentic experiences, personalized tailor-made tourism products, a demand for greener sustainable tourism experiences, an increase in FIT tourism and decrease in large groups. The geography of Greece with hundreds of islands and its family-friendly destinations and infrastructure makes it an ideal destination to cater those changing trends.
If a Chinese friend asked you for advice on traveling to Greece in 2022, what destinations or activities would you suggest to them to have a more unique, local, off-the-beaten track experience?
I would suggest to my Chinese friend to explore the less known but extremely beautiful Aegean Sea islands like Astypalea, Sifnos and Milos or the small islands close to Athens like Hydra and Spetses. I would also suggest to include on his/her itinerary the Greek Mainland, which features forested mountain ranges, rivers, lakes, rich fauna and flora, and remarkable archaeological sites. For example, there are beautiful traditional villages, amazing hiking routes and adventurous activities in Mt Pelion, the Centaurs' homeland above the city of Volos.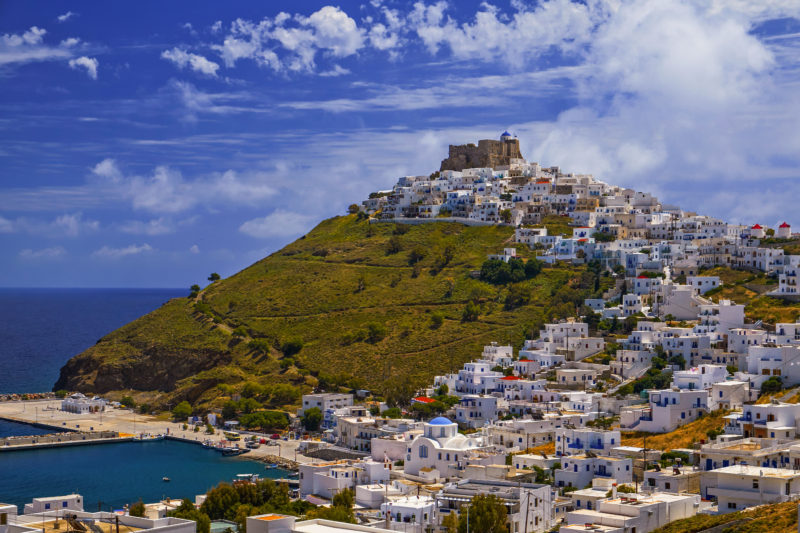 Astypalea: One of Greece's lesser known islands in the Aegean Sea
How have Greek tourism providers adjusted their products to suit how people prefer to travel since COVID?
Greek tourism providers have adjusted their operations and products in many ways starting from embracing new health protocols into their businesses and products, creating new products for smaller groups and private experiences, investing in technology to provide touchless services (for example, e-checking in at hotels). Packages with rental cars and hotels are more popular than less intimate forms of transportation, such as group tours.
Before COVID, what was the typical profile of Chinese travelers to Greece? Do you expect this to change significantly when Chinese outbound travel comes back, at least in the short term?
The typical profile of Chinese travelers to Greece is divided in two categories. The first and biggest category includes the less experienced first-time travelers that travel in groups totally, are dependent on travel agents, spend 7-8 days and visit popular destinations like Athens, Santorini, Meteora, and Delphi. The second category includes repeaters and high-end experienced travelers that seek more authentic, luxury experiences and travel as FITs or design their own tailor-made itineraries.  In the first period of the post-pandemic era, we expect that the demand will be higher from the second category.
Greece is one of only six European countries so far to recognize Chinese vaccines. How do you think this will impact the future of Chinese tourism to Greece?
In a positive way, I hope. The EU and China must strengthen coordination and vaccine cooperation to build a Great Wall against COVID. I believe it's the only way to achieve a smooth, stable recovery and restoration of tourism activity and travel flows.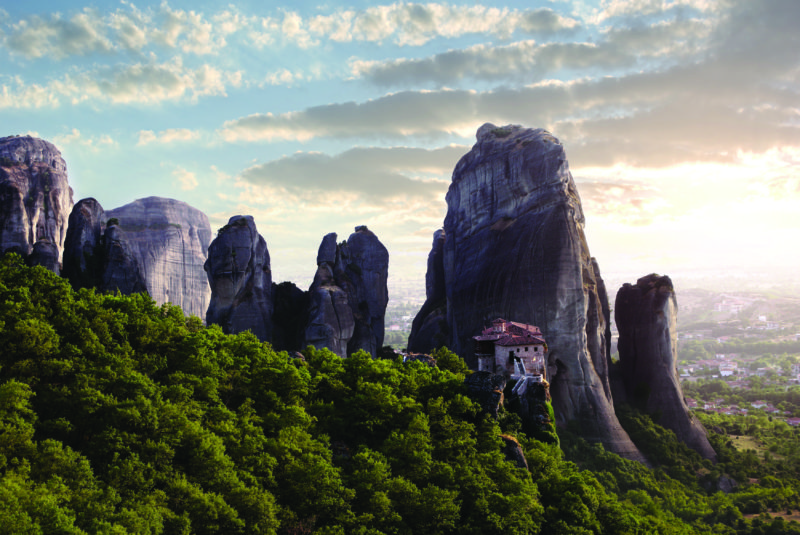 Meteora: A World Heritage Site in northern Greece, featuring 24 monasteries built atop giant rocks
What are your favorite travel destinations in China? Are there any destinations or attractions you've visited in China that remind you of Greece?
That's hard to answer because I have many destinations that I love in China. If I had to pick I would say Yunnan Province, Guilin and Xinjiang. There is one Chinese destination, Zhangjiajie national park, that reminds me Meteora, a World Heritage Site in North Greece. "Meteora", which literally means "suspended in the air", refers to the 24 monasteries built on top of gigantic rocks rising towards the sky in a variety of shapes. Meteora and Zhangjiajie are both breathtaking natural wonders that are definitely worth a visit.
The Greece-China Virtual B2B Travel Roadshow will be held on Dragon Trail's all-in-one virtual event platform on WeChat mini-program and web from 22-25 November. 45 Greek exhibitors will participate in the online exhibition, 1-on-1 meetings, and presentations for the Chinese travel trade. Check out the exhibition at https://thenextravelmarket.com/greece.