Facing months with no salary and unable to create new content, how will China's travel KOLs save themselves and plan for the future? This spring, Chinese travel industry media Travel Marketing Watch's Susan Li spoke to a number of leading KOLs to understand the key developments for travel sales and influencer marketing.
Crisis situation

As the novel coronavirus outbreak moved from China to the rest of the world, the travel industry looked for ways to save money, including putting activities on hold, laying off workers, changing direction, and even closing down. To make up for lost revenue, hotels, airlines, cruises and destinations all paused their advertising, tightened their belts, and stripped any excess spending out of their marketing budgets. Starting during the lockdown and moving into the reopening of China's domestic tourism, we've seen a proliferation of online travel content: live streaming, short video, cloud travel, cloud museums, cloud classrooms, online training, and an explosion of e-commerce. How will this affect social media platforms, online shops, and the future of travel product sales? With their financial backers often in dire straits, travel KOLs are now forced to depend on the stickiness of their platforms and the admiration of their fans, but these are not adequate sources of income. Moreover, without being able to create new content from going out and experiencing things, how can travel influencers sell the appeal of the open road, in the midst of a global pandemic?
When husband-and-wife KOL team Xiao Mo and A Hou's world travel was put on hold, they used their Chinese New Year holiday to stay home and write a book about travel photography. "Our followers weren't looking for travel destinations, and creatives had no way to generate new materials, so publishing any travel-related content during the lockdown period didn't get a good response," says Xiao Mo.
Travel bloggers who attract followers based on photos and article content focused on overseas destinations face another problem: the recovery of the outbound travel market is slow, and travelers are now focused on domestic destinations. "Any KOLs who want to get through this will need to find their own, irreplaceable competitive edge, and have their own area of expertise," advises Xiao Mo.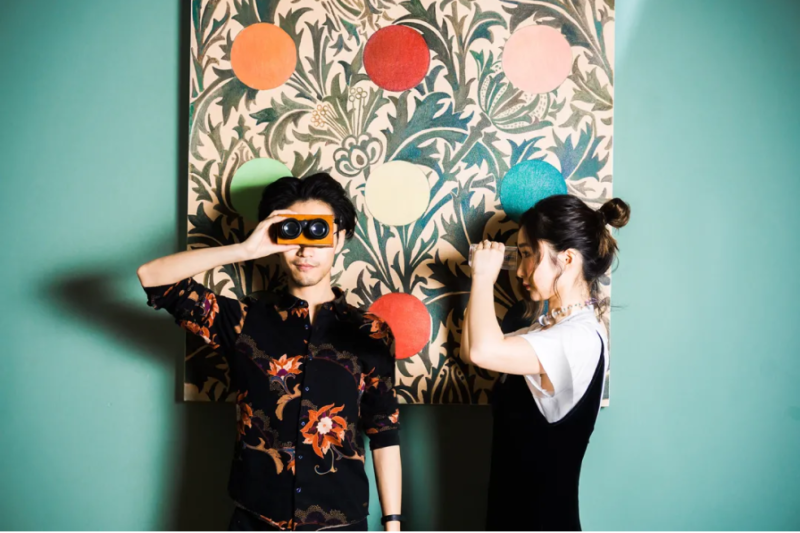 Xiao Mo and A Hou @小墨和阿猴
Xiao Mo and A Hou believe that domestic travel demand will grow rapidly, and their photography expertise will help them to quickly move into this space. "Last year, we discovered that content with a Chinese-style theme got lots of shares on Douyin and Weibo, and that posts about domestic travel can more easily attract interaction with fans. Domestic travel recovery is starting, and we're going to take advantage of this opportunity, and try to organize self-driving travel trips for private photography clubs," she says.
Creator of "Travel with the Brats" (带上屁孩去旅行), a family travel-focused KOL WeChat account, Miao Ma is a travel expert focused on travel and education. During the COVID-19 lockdown period in China, she kept updating the WeChat account every day, adjusting the content to focus fully on children's education. "There are a lot of possibilities for family-focused content, including entertainment, family life, and education. Comparatively speaking, family travel isn't in demand right now. During this period, a totally travel-focused account would face a lot of difficulties." While domestic travel is returning, Miao believes that unknowns around the virus makes tourism promotion difficult. "The uncertainty, in the end, will influence the KOLs and the trust that they've built with their followers," she says.
Live streaming and short videos: The new frontier for KOLs
COVID-19 has dramatically shown the capabilities of live streaming and short video that come with the 5G era. "Short video to sow the seeds, live streaming to sell the product" is the pathway that beleaguered travel companies have found to help put them on the path to recovery. In the days when no one could travel, every large media and travel platform started putting out short video and live streaming content to inspire viewers, from itinerary recommendations and introductions to attractions, to photography tips and seasonal activities. For housebound travelers "cloud travel" became the key to pre-travel recovery.
For travel platforms, the strategy of "cloud travel" online promotion has attracted both a large consumer audience and out-of-work KOLs. While the quality of "cloud travel" content is mixed, and the results of these activities have yet to be fully revealed, the high viewer numbers for videos and live streams and estimates of future value creation have pushed even hesitant travel content creators to move forward.
Chang Lin, the host of travel live stream broadcast "Travel-Lin," suggests that live streaming during the virus period can help KOLs to quickly increase their reservoir of fans. "The virus might put travel KOLs on a new track for the future, forcing them to develop their own professional abilities, and go from just being good at taking photos behind the scenes, to stepping out onto the stage. Live streaming can improve communication with fans in this way," she says. "Right now is the best time to take advantage of grabbing a target audience. Although you might not be able to create as much video content, personally speaking, I'm finding new opportunities during this period to do post-production work on materials I didn't have time to work with before. On live streaming platforms, you can share expertise about offline travel experiences, and reply to followers' questions about destinations. In this period, I can hold in-depth discussions on specific topics about a destination, and afterwards I will develop content on small group travel and outdoor activities, to prepare to welcome the future explosion of travel."
Travel photographer "Fantasist Japaul" echoes these thoughts. While the virus has a big impact on the work of travel bloggers, the online "cloud travel" phenomenon may push influencers with a large cache of videos and travel experience into live streaming for the first time. "It forces even those with a lot of skills to keep improving, and find the next goal and challenge. The virus has given us time to reexamine our work. I've started to establish new accounts, in terms of travel videos, integrating adventurous and thought-provoking elements, to put myself in a more solid, better place to take on opportunities after the virus," he says.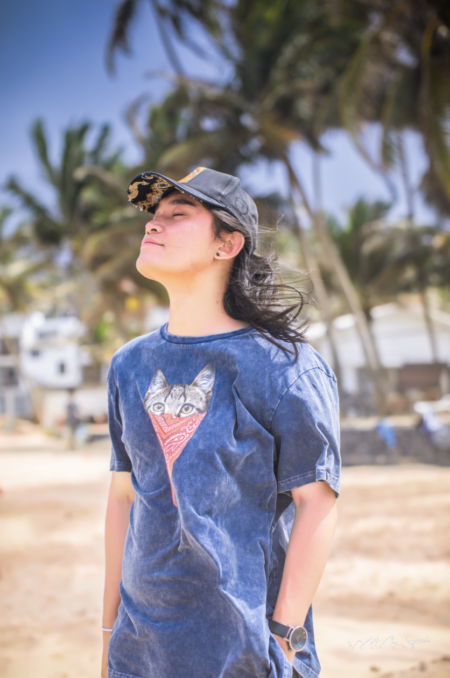 Japaul @幻想家Japaul
Live streaming e-commerce
China's downtrodden travel industry has found a magic bullet to making major profits: live streaming sales. Suddenly, all the bigwigs in the travel industry have turned to e-commerce to save themselves. Even normally low-profile Trip.com/Ctrip chairman James Liang personally rolled up his sleeves and started live streaming, making 10 million RMB in his first broadcast in Sanya, followed by 20 million RMB in Guizhou, and 27 million RMB in Huzhou.
Livestreaming e-commerce for travel has kicked off the recovery of domestic travel in China, bringing new hope to the industry. Whether this is because of a surge in interest in live streaming sales for travel products, or just a surge in interest in travel, remains to be seen. But what's worth paying attention to is, most of the "internet celebrities" emerging from this new phenomenon come from the travel industry itself. At a time when the travel industry was bringing in absolutely no money, everyone jumped in to become an online influencer, from industry bosses to out-of-work tour guides. There's no shortage of travel professionals who are finding that their skills can be useful online, including expert itinerary selection, experience in selling to clients, and even hawking souvenirs. But on the other hand, travel KOLs are not so quick to join this new e-commerce trend – a big difference from the KOLs who specialize in products like cosmetics and food.
For Miao Ma, who has experience as a TV presenter as well as a blogger, there really isn't a barrier between the two worlds. But in terms of live streaming e-commerce, she stresses the difference between "presenting" and "selling" goods. "Presenting and selling are two totally different approaches. Now, the travel live stream 'presenters' (who are actually salesmen), look like they're on a TV shopping channel. They revolve around the selling points of the product, like an advertisement or sales pitch. Presenters, on the other hand, are advocates. Their viewpoint and attitude and form resonates with their fans, and that brings results for the product."
She believes that the virus will speed up the maturation process of these product sales strategies, bringing better results and higher KPIs, and this could also expose and clean out the ranks from KOLs who rely on fake follower numbers and aren't able to deliver. But she also points out, if travel brands focus purely on influencers' selling ability – as previously happened for cosmetic products – the influencers will have less of a connection with the products, and this kind of marketing could lose the spirit at the core of travel. It could turn out to be a case of "killing the chicken to get the eggs," that will ultimately harm the image of the products.
Chang Lin thinks, the demands on KOLs to sell tourism products via live streaming are much higher than for makeup or other types of fast-moving consumer goods. The price of travel is higher, the lead time is longer, and it's all influenced by holiday periods, budgets, plane tickets, source city, visa policy and other factors. Whether or not the presentation of a travel product is successful, is not only dependent on the presenter's magic – it also depends on the travel company's activities and planning, product packages, promotion, and overall capabilities.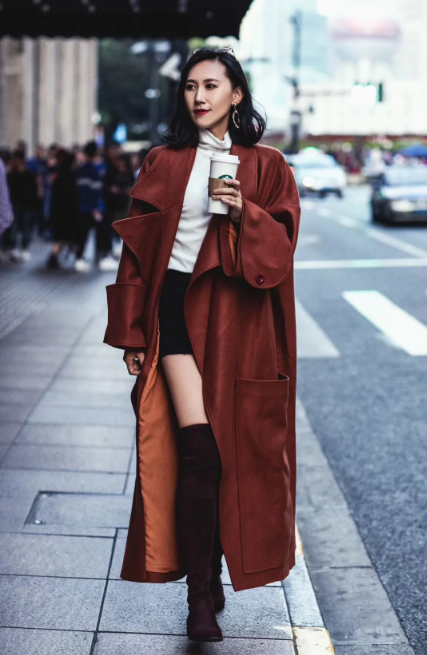 Chang Lin @琳时出发Travel-Lin
It's key to understand that the commercial success of James Liang's live streaming cannot be separated from the Trip.com sales team's operations and coordination. The back end planning platform, product selection, prizes, promotions, data and other links, preliminary work, communication with the hotel, background sets, lighting, makeup, props, building up an audience and getting the message out to regular viewers, all needs to be coordinated within 24 hours.
For the majority of KOLs who work alone, these kind of operations and production capabilities are out of reach. Even Chinese travel influencers who have been commercially successful in e-commerce, such as Xiaosha (@小小莎老师), work with a team of professionals to help them with running the platform and company, taking orders, and providing service.
Content is the key to competition
Travel influencers who know their subject matter well and are planting the seeds now, will eventually reap their harvest. But at present, the more immediate live streaming e-commerce is the dominant approach to post-virus recovery for the travel sector. After this wave of big promotions is over, however, travel e-commerce could take a new form.
In Miao Ma's opinion, what makes KOLs competitive in the future will still be content. Only those who can deliver real value will attract clients. "Your true value depends on how many loyal fans you have. Whether your fans are loyal, depends on your content and your service. High quality content is always going to be the most central element to being competitive. Following this logic, no matter what platform you focus on, if you focus your full attention and output, your time to flower will come."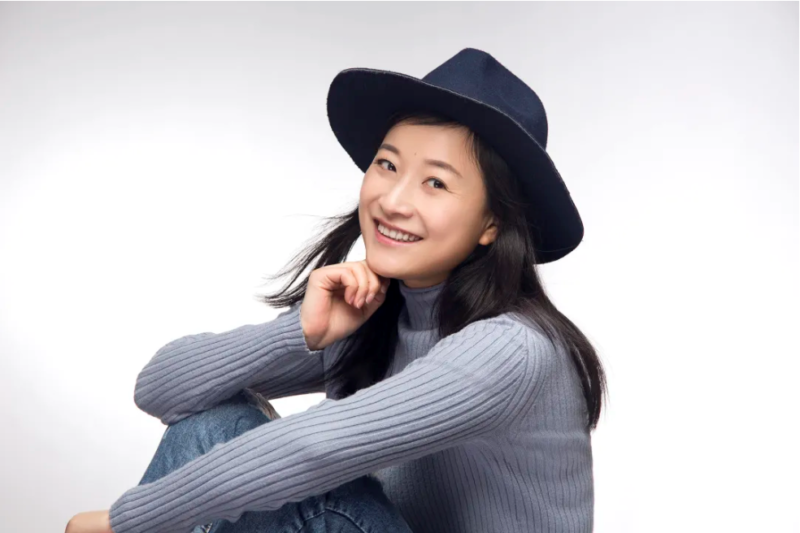 Miao Ma 喵妈
"It may look like there are a lot of travel KOLs, but those who go far are very few. They don't just need to be highly capable in certain key areas, but also to have discipline and hard work. The self-media industry needs individuals who possess very strong drive. You need to be able to bear loneliness. Travel content production is really challenging, because to have those travel experiences, a KOL needs to invent time, energy, and even money. No matter if it's live streaming, filming, or text and photos, all of it requires a lot of time to produce the materials. Travel KOLs' investment-to-output ratio compared to influencers in other industries is higher, and it's difficult to bear unless you really love traveling and are patient. If you can go on running a social media account for more than half a year, that's basically just the start of the path."
Miao Ma doesn't see one kind of content – photos vs. live streaming, for example – as better than the others. Rather, it's about how an influencer differentiates themselves from others. Busy, high-end travelers and mothers of young children usually prefer photos and text, since they don't have time to watch live streams. But the post-90s generation prefers live streaming and short videos for their expressivity and the enjoyment of watching them. The average age of a Douyin user is 24, she points out. "Wait until they become mothers. Perhaps, the type of creative content will change along with that."
COVID-19, the black swan event of 2020, has thrown the world into chaos and made the future unpredictable. Amidst this, the entire global travel industry has been shocked. As tourism starts the recovery process, Chinese travel KOLs will need to closely observe new content trends and devise their own strategy to rise from the ashes.