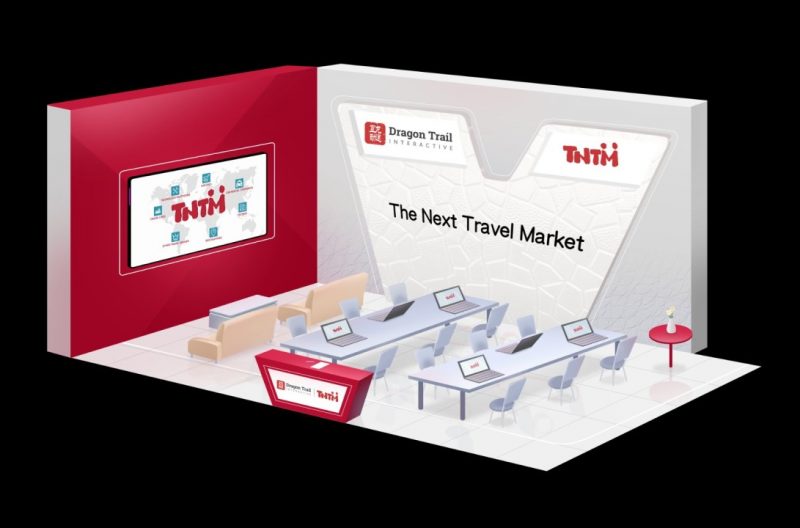 The coronavirus crisis poses an existential threat to global tourism that is larger than anything we in the industry have experienced in our lifetimes. Getting through it requires an industry-wide effort to work together, but with the most important trade events from Beijing to Berlin canceled or postponed, and ever-increasing travel restrictions and flight suspensions, how do we stay connected? The solutions are digital.
The industry was shaken at the end of last month by the cancellation of ITB Berlin, one of the most important events of the year for the global travel trade. By that point, all of the major travel exhibitions in China scheduled for the first half of 2020 – including COTTM, ITB China, and SWTF – had already been canceled or postponed. China-focused events like Active America China had been rescheduled as well. But ITB Berlin's cancellation set the trend for the suspension of an ever-growing number of international events without a China-specific focus: Arabian Travel Market and the PATA Annual Summit (both in the UAE); the Go West Summit and Visit New England in the US; and ILTM Asia Pacific in Singapore, to name a few.
While it was never designed to address the current situation we are facing, or to replace traditional offline trade shows but rather to complement them, Dragon Trail launched a digital trade show platform last year: The Next Travel Market. Intended to assist global tourism brands to reach a wide-reaching Chinese trade audience, the always-on digital trade show facilitates multimedia resource sharing, live one-to-one appointments with buyers, and informational presentations – all the key ingredients of an offline show. The Next Travel Market has been up and running since June 2019, and used by leading tourism brands such as South African Tourism, which set up a pavilion to put tourism suppliers and receptive tour operators in front of an audience of thousands of Chinese trade professionals.
Under the current circumstances, there's no need to limit The Next Travel Market to Chinese outbound tourism only. The platform can just as easily be used to connect destinations and suppliers to members of the travel trade the world over. The platform can support a fully online tradeshow, a private online B2B roadshow for a destination or cruise brand, or it can support an online extension of a traditional offline tradeshow to enrich the offering made to exhibitors
Imagine another scenario: An international travel show goes ahead, but suddenly key delegates from China, Italy, South Korea, or any other country are unable to join because of travel restrictions put in place by the host country, or time limitations that mean the delegates cannot self-isolate for the standard 14 days after leaving an affected area. In this case, the offline show can run as usual, but those overseas buyers can still participate through an online extension to facilitate matchmaking and appointments online through live chat and video, multimedia product presentations and more.
As the first country to be affected by COVID-19, China provides a valuable example for what steps the tourism industry can take to make use of the downtime when travel agents suddenly have no bookings to make or packages to sell. Facing an overnight ban on all domestic and outbound group travel, Chinese travel agencies have thought ahead to the medium- and long-term, using this period to invest in training and company development so they'll be ready to jump in stronger than ever when the recovery starts.
Both traditional and online travel agencies, including industry leaders like CITS and Ctrip, are advising their agents to take training courses on a weekly or even daily basis. Dragon Trail's WeChat-based China Travel Academy has seen exponential growth in the number of verified Chinese travel trade professionals signed up to take courses and attend training sessions: Our database suddenly grew from 40,000 at the end of January to more than 52,000 at present. Courses in the past month have been attended by a cumulative audience of 15,000, with training programs and live sessions delivered for the Polish National Tourism Board, VisitBritain, Visit Sweden and other global tourism brands. Our Tourism Recovery Action Online Summit on February 21, featuring expert speakers from tourism associations, destinations, travel agencies, cruise lines, and more, drew an audience of 4,700. We have also accelerated our cooperation with some of China's biggest travel agencies and customized travel platforms (including Ctrip, Caissa, and Unique Way) to share our clients' training content and webinars across their entire sales and product development teams through integration with their internal training systems.
Attending these courses isn't just "something to do" for tourism professionals stuck at home during this time. It's putting them in the best possible place to survive this crisis, and doing the same for the destinations and companies giving the training, too. The demand for travel is still there, and we need to be ready for it. After the world recovers from the current health crisis, travelers from China and other key global markets are likely to see more benefit than they did before in planning their travel together with a professional advisor, for the assurances, expert advice, and support that comes with booking through an agent.
Over the past decades, digitalization has transformed our industry. Now, it could save it.
To find out more about how Dragon Trail can help you through the coronavirus crisis through digital trade shows and workshops, or develop online training for the travel trade, please get in touch at info@dragontrail.com, or attend one of our free webinar sessions on March 18.