How are shopping trends changing for overseas Chinese tourists, and which marketing strategies work best to attract them? We spoke to Lisa Dinh, Tourism Director of Europe's VIA Outlets, for insights into Chinese tourist shopping and marketing.
Founded in 2015, VIA Outlets is a network of 11 outlet shopping centers throughout Europe, in Amsterdam, Gothenburg, Lisbon, Mallorca, Oslo, Porto, Prague, Seville, Wroclaw, Zweibrücken, and Landquart/Zurich.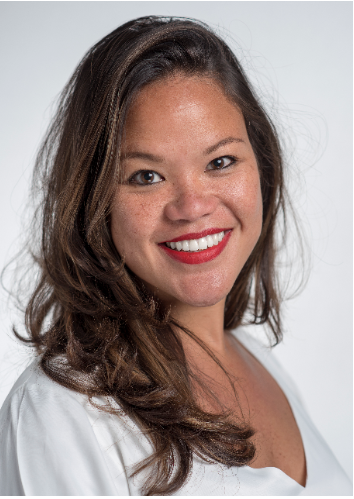 Lisa Dinh, Tourism Director of Europe's VIA Outlets
How important is shopping to the travel experience of most Chinese visitors to Europe?
Shopping stays one of the top five experiences for Chinese visitors. The Swiss Tourism Monitor 2017 still ranks shopping in third place. And they love shopping not only once a day.
What kinds of things are most popular for Chinese shoppers to purchase at VIA Outlets? Are there certain brands or kinds of products that stand out?
The biggest trend we are seeing this year is Chinese travelers hunting for lifestyle brands and for special/local brands, whereas in the past, Chinese guests would only head to the well-known international premium brands. They no longer only want items that they can get in any country; now they want that unique local bargain that will remind them of the destination.
Are Chinese tourists more likely to do their shopping at an outlet or in a city center?
It depends on the destination and their itineraries or routes. If they have the opportunity and time enough to do shopping in the city center and also in an outlet center, they use both options. The advantages of an outlet center are the variety of brands and most of all, the lower prices.
What advantages does Europe have for shopping for Chinese tourists?
Chinese guests are aware of the high quality standards of European companies, for example, companies from Germany or Switzerland. Thus they are keen on their products.
In many European destinations, shopping is combined with historic city centers, or as in the VIA Outlets, with authentic, regional design, along with a high level of service and hospitality. And often the prices are lower than in Chinese cities.

Swiss scenery and design at Landquart Fashion Outlet outside Zurich (Photo courtesy of VIA Outlets)
What kind of marketing does VIA Outlets do to target the Chinese tourist market?
The main marketing activities are done via closed collaboration with national or regional tourist boards, complemented mainly by social media promotions/campaigns and marketing activities with Chinese travel trade partners. Some of our centers prepare special campaigns for Chinese New Year or the [October] Golden Week.
Have you made any adjustments to the outlet's facilities to serve the Chinese market?
Especially in the outlets of Prague and Amsterdam (Batavia Stad), where we have the highest share of Chinese guests, we launched special initiatives. The company hired a native Chinese speaker for its tourism team to directly engage the Chinese audience, and the investment is generating high ROI.
Batavia Stad runs its own Weibo and WeChat social media channels, allowing the shopping center to connect directly with Chinese travelers and residents in the Netherlands. Batavia Stad is engaging Netherlands-based Chinese influencers, such as model/stylist Yoyo and other stylists and makeup artists to provide unique and relevant content to their fans. The outlet center also invited several fashion and beauty influencers to host a styling event that was livestreamed by an influencer on the Yizhibo platform, positioning Batavia Stad as a relevant resource for fashion advice. Finally, Batavia Stad's team has built relationships with the Chinese travel industry by visiting China for sales missions and by participating in travel trade shows in the country.
Landquart Fashion Outlet is part of the Swiss joint venture, "China Connect," and certified with the "China Ready" label.

Batavia Stad in the Netherlands has its own Chinese social media accounts, and also does both KOL and B2B marketing to attract Chinese shoppers (Photo courtesy of VIA Outlets)
Would you say that your Chinese customers are generally coming on group tours, or individual travelers, or a mix of the two?
Especially in 2018 we could see a slight change from series tours to more customized/tailor-made groups, as well as an increase of FITs in some of our outlets. Our Tourism Managers, who are continuously in the market and in contact with the Chinese travel trade, are convinced that this trend will accelerate in the future. Especially new targets, like Chinese millennials and Chinese adventure travelers, will change the way of traveling.