Yang Jinsong is the Director of the Institute of International Tourism Development and Associate Researcher at the China Tourism Academy, where he has worked since 2010. With a PhD in Tourism Management, Dr. Yang's main research areas are the international tourism market, international tourism planning, and duty-free market. He has published or edited more than 40 academic articles, and is the lead author of the CTA's Annual Report on China Outbound Tourism Development 2019.
Dragon Trail interviewed Dr. Yang about this year's report, the future of group tourism, the opening of Beijing's new airport, Chinese tourism to the US, and other major topics in outbound travel.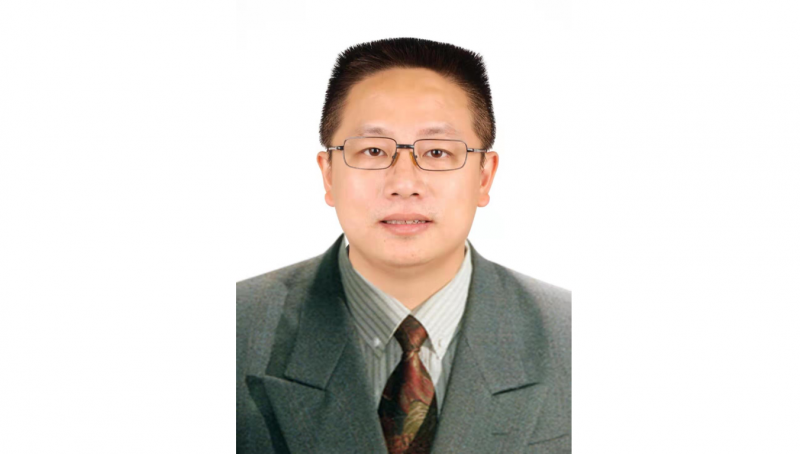 How often does the CTA release data and reports on outbound tourism? Apart from the annual report, are there other important ones that the tourism industry should look out for every year?
China outbound tourism development reports are generally released annually. During the release, there are data and reports published on topics such as market segments and variable topics.
Apart from the annual report on Chinese outbound tourism development, there are reports on China inbound tourism development, blue papers, accommodation industry development reports, attraction development reports, domestic tourism development reports, etc.
How do you collect all of the data for your reports?
Because the China Tourism Academy is also the National Tourism Data Center, all the data are official and authorized. At the same time, we conduct large-scale research, such as outbound tourism satisfaction research, and related tourism surveys. We also partner with leading companies in the industry, such as Ctrip, Mafengwo, China Telecom, etc., to exchange and share data.
What is the most interesting or surprising thing you learned from writing the 2019 annual report?
The "double sinking" of overseas destinations and source markets is becoming more and more obvious. The tourism industry needs to be prepared for this.
What are some of the biggest developments in Chinese outbound travel that you've noticed in the past 5 years?
A better development environment, with tougher competition at the same time. There are more opportunities for businesses in this industry, but also more stringent scrutiny.
With the expansion of the outbound tourism market and the maintenance of a certain pace of development, the opportunities are becoming more and more uneven, and the trend of concentration of resources, markets and attention to the leading companies is becoming more and more obvious.
The threshold for new entrants is higher, and for companies that are not leaders, it's a bit difficult without insight into the market and executive innovation. At present, for all market players, the demand for innovation is getting higher, the importance of niche markets is becoming more prominent.
According to the 2019 annual report, 89.03% of Chinese outbound trips in 2018 were to Asia – why do you think this number is so high? Do you think it will change, with more travelers going to places like Europe or Africa, or stay the same?
Distance is the main reason, including geographical distance and psychological distance, as well as the low costs of market education and market opening [for Asian destinations]. This will change in the future, but the overall trend is for high numbers of outbound trips, so the proportion will slowly decline, but it will be difficult to notice. More tourists will visit other world regions in the future.
Are package tour groups still relevant? How are Chinese tourists' expectations and demands for package tours changing?
Package tour groups will still be an important segment, which cannot be ignored. Chinese tourists' expectations and demands for package tours are not all the same – some expect package tours to be more cost-effective, some expect them to be more people-oriented, and some expect them to be more personalized. This requires a change in mindset, as well as innovation in the whole supply chain.
What impact will the new Beijing Daxing International Airport have on Chinese outbound tourism?
This is a great news for Chinese outbound tourism. It means more direct flights and more options for Chinese tourists. It also means more destinations can be known by Chinese tourists, and we should expect more overseas tourism products.
What do you think is the most important reason behind the drop in Chinese tourism to the US?
Safety issues and unfriendly treatment to Chinese tourists, as well as competition from other destinations. These factors all influence Chinese tourists' decision making.
We've read that the number of Chinese passport holders could double, to 240 million, by 2020. Do you agree with this prediction?
We can predict an increase in the number of Chinese passport holders, but whether it will double depends on many factors. It's hard for me say at this stage.
Are there any opportunities for overseas destinations or tourism businesses to work together with the CTA?
CTA does work together with overseas destinations and outbound tourism businesses, including the "Welcome Chinese" program, and our cooperation with China Travel Service, China Development Bank, Ctrip, Mafengwo, Erlinyou, China Telecom, and other companies.
Click here to visit the China Tourism Academy's English website.