The end of September has seen a barrage of good news relating to Chinese travel and COVID policy, with strong signs for future recovery of outbound tourism. Dragon Trail continues to regularly update our Chinese Outbound & Inbound Travel Rules Roundup with new developments, but this is a summary of significant announcements from just the past week.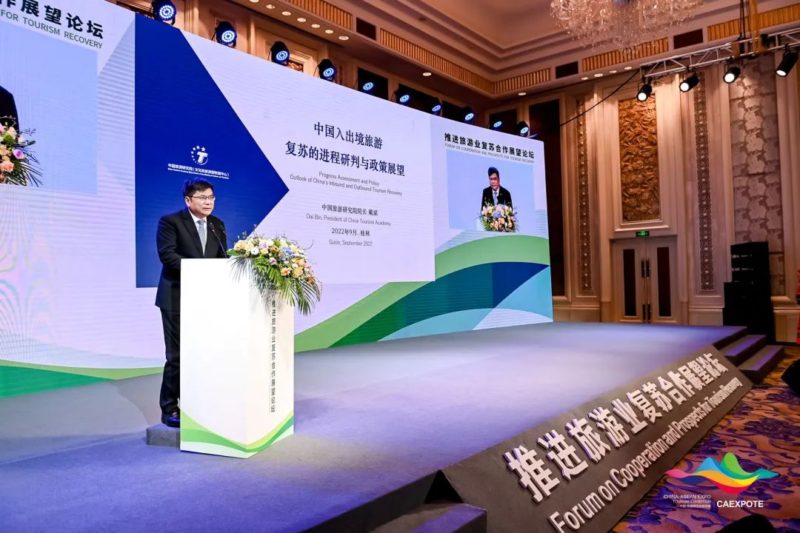 China Tourism Academy Projects Reopening from late 2022
In a keynote speech at a forum on tourism recovery on 19 September, president of the China Tourism Academy Dai Bin expressed that with the accumulation of policies, stress testing, and accurate COVID prevention experience, China's inbound and outbound tourism market will usher in a period of steady recovery from the end of this year and the start of 2023, and the industry should start making preparations now. (Source: China Tourism Academy)
China CDC Outlines COVID Exit Plan
As reported by the Global Times on 22 September, China's CDC released a paper outlining an exit plan from COVID, with specifics about goals and strategies for the country's vaccination campaign that will allow people to once again live normal lives. This includes fourth shots for everyone, and increased efforts to reach the 10% of the population that remains unvaccinated. (Source: Global Times)
Hong Kong Scraps Hotel Quarantine
On 23 September, Hong Kong announced that the 3+4 quarantine model (3 days in a quarantine hotel plus 4 at home) would be replaced with 0+3. This has already been implemented, with arrivals now asked to monitor their health for three days, and no hotel quarantine. It had been thought that the SAR would first roll out a 0+7 model, so the news was even better than expected. A 0+0 (i.e. no quarantine requirements at all) model is expected to be implemented next month.
Restart of Outbound Group Tourism Planned
On 24 September, the government of Macau announced that they plan to welcome back group tourism from the Chinese mainland from November, and to start issuing e-visas for mainland visitors once again. These will be the first group tours to leave mainland China since January 2020. Within five hours of the announcement, searches for Macau on Chinese travel website Mafengwo had increased by 330%.
For more updates, sign up for Dragon Trail's monthly newsletter, and follow us on social media:
– LinkedIn
– Twitter
– Facebook
All Dragon Trail clients receive an extensive Market Intelligence Report on China travel and digital news at the start of each month. Click here to learn more about the services we provide to help you effectively reach and engage with the Chinese consumer market and trade.