This article has been updated as of 25 November, 2020.
So far in Q4, there have been a number of developments impacting international travel both from and to the Chinese mainland. On one hand, an ever-growing number of countries and territories in Asia are loosening – or considering loosening – restrictions on incoming visitors from China. Moreover polling by McKinsey has revealed increased Chinese consumer intent to travel outbound. In their August survey, 31% of respondents said they expected their next leisure trip to be overseas, up from 25% in May.
While this is all good news for the resumption of international tourism and recovery of the Chinese outbound travel market, restrictions on entry into mainland China have gotten even stricter in recent weeks in efforts to keep out imported cases of coronavirus. As we get closer to Chinese New Year (12 February, 2021), all eyes will be on mainland China to see if quarantine policies will be relaxed with additional countries and regions.
Loosening Restrictions Outside Mainland China…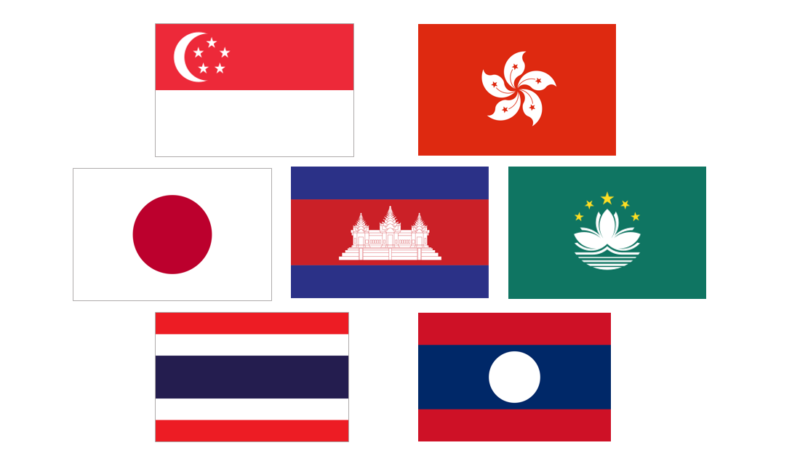 Macau
As of 11 November, Macau is the only outbound destination to which (most) mainland Chinese can travel as tourists and not have to quarantine for two weeks when they return. The SAR opened up to all mainland tourists on 23 September and is currently receiving an average of 24,000 visitor arrivals per day, a number which is expected to stay stable through the end of 2020 (source).
Special promotions to encourage mainland tourism to Macau include Trip.com Group (Ctrip) live streams with chairman James Liang, and a buy-one-get-one-free offer on flights with Air Macau. However, COVID-19 outbreaks in mainland China are likely to pose a setback: As of 10 November, travelers who been within certain areas of Shanghai or Tianjin within the past 14 days are now required to quarantine for 14 days if they travel to Macau. Previous similar restrictions were in place for those who had been in Xinjiang or Qingdao. Regularly and rapidly changing rules like these could make mainland travelers reluctant to make plans.
Thailand
Thailand's new Special Tourism Visa (STV) program got off to a rocky start at the beginning of October, but by the end of the month, a total of 308 Chinese tourists had arrived in Thailand, on three charter flights from Shanghai and Guangzhou. The STV application involves 31 steps, and a mandatory 14-day quarantine in a Bangkok hotel to start. Afterwards, the tourists can enjoy the rest of their remaining 90 days traveling freely. It's a far cry from the ~11 million Chinese who visited Thailand in 2019, but a positive development nonetheless. (Read more)
The Tourism Administration of Thailand has already set an ambitious goal of 7.45 million Chinese arrivals in 2021, and is currently considering establishing a quarantine-less travel fast-track for Chinese visitors by Chinese New Year 2021 (read more).
Japan
Japan's ban on Chinese arrivals was lifted on 1 November. From the end of November, business travel between the two countries will be allowed through a "business track" program "that will allow visitors to engage in limited activities during their 14-day quarantine periods," according to the South China Morning Post.
Singapore
On 7 November, Singapore opened unilaterally to mainland Chinese visitors, with no required quarantine-on-arrival (source). But with China's quarantine policies for returning travelers unchanged, the impact is likely to be very small.
A travel bubble between Singapore and Hong Kong was announced on 11 November, leading to a 300% surge in flight searches from Hong Kong to Singapore, and a 200% increase in hotel searches for Singapore within the first three hours following the announcement, according to the Trip.com Group (source). But on 21 November, just one day before the travel bubble was planned to launch, the scheme was put on hold because of a new COVID-19 outbreak in Hong Kong. Authorities say they will review the situation in two weeks (source).
Hong Kong
There was some positive news for mainland travel to Hong Kong this Monday, 9 November, as mainland government sources said they might relax requirements so that Hong Kong would not have to get down to zero cases of COVID-19 for travel to resume. Requirements for digital tracking in Hong Kong may still prove a hurdle. (Source)
Cambodia
On November 7, Cambodia announced plans for a travel bubble, which would allow travelers from countries and regions with good control over the virus to enter. The Cambodian tourism board stressed that China continues to be the biggest source country of tourism, accounting for 302,000 – or 24% – of arrivals in Cambodia in the first 9 months of 2020, and 1,860,000 arrivals in the first 9 months of 2019. In September, more than 10,000 Chinese citizens traveled to Cambodia on business visas, with 76 traveling on tourism visas. (Source)
Laos
From 1 November, Laos has opened a fast-track service for Chinese travelers. Mainland Chinese from COVID-free provinces will need to self-isolate at home in China for 14 days, test negative for the virus, and complete a 48-hour quarantine on arrival in Laos. (Source)
… Tightening Restrictions Inside Mainland China
Group and package outbound ban extended
China's official ban on outbound group tours and package tours (from a minimum of a flight + hotel package), which has been in place since 27 January, was extended from 21 October.
More tests, more paperwork
The process for entering China became more onerous from the first week of November, with the Chinese government requiring both a PCR and an antibody test within 48 hours of flying, as well as certification from the Chinese embassy. Previously, only a PCR test taken within 72 hours was required. At the very least, these new requirements affect all travelers coming from the U.S., UK, Ireland, Russia, India, and Nepal. The 14 days of mandatory quarantine-on-arrival at a designated quarantine hotel are still required. (Source)
New bans on foreigners
From the start of November, citizens of around a dozen countries around the world are now totally banned from China, even if they have valid residence permits. These countries include some European nations that are experiencing spikes in infection rates and deaths, like the UK, France, and Belgium, as well as other countries like the Philippines and Bangladesh, which are not currently seeing new waves of the virus. The U.S., with the highest number of recorded infections in the world, is not included on the list. Chinese citizens can still travel from these countries, following the usual rules for testing and quarantine. (Source)