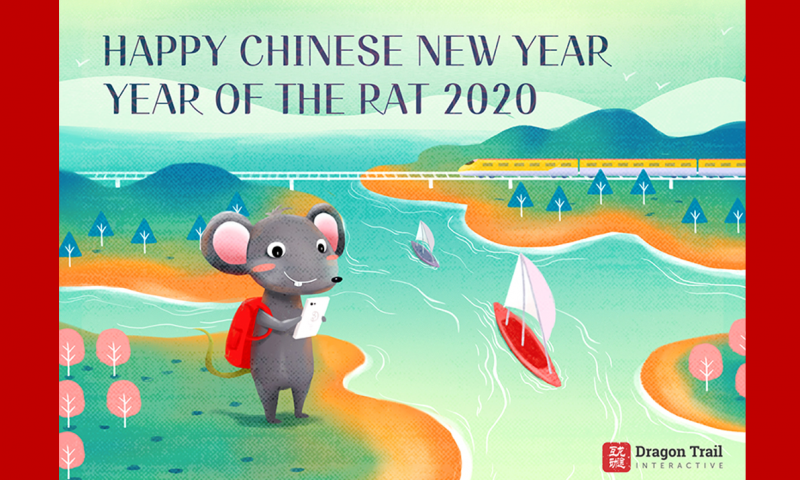 Happy Chinese New Year from Dragon Trail Interactive!
Because the rat is first sign in the Chinese zodiac, this makes the Year of the Rat a time for renewal and new beginnings. It's also said to be a good year for starting new business ventures and long-term plans.
We look forward to helping you plan new initiatives to attract Chinese tourists and navigate China's evolving digital landscape to get the best results in 2020. We're also excited about expanding our own services and geographic presence in the new year, and delivering fresh initiatives for our clients, from customer service solutions to unique market insights.
Our Chinese offices will be closed from 24 January-3 February for the Chinese New Year holiday, but you can still get in touch with our London and Lexington offices during this time.