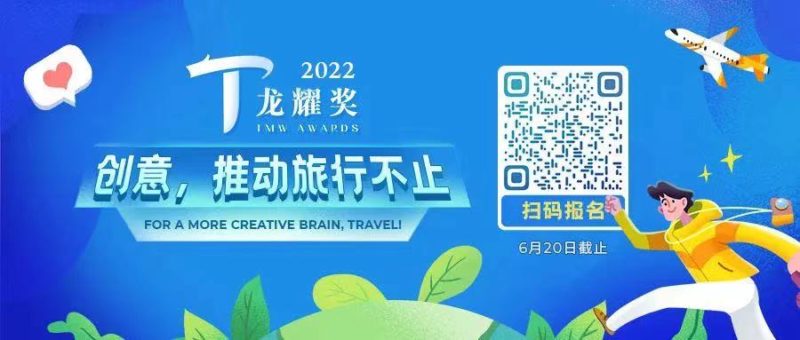 The 2022 TMW Awards, organized by Dragon Trail's sister brand Travel Marketing Watch, is among the most prestigious events in China's travel and tourism marketing calendar. Following the last TMW Awards in 2020, the Coronavirus pandemic continues to put the travel industry in a difficult situation. However, we are happy to witness creative ideas and extraordinary cases of marketing promotions, despite restricted travel and limited marketing budgets.
As one of the industry's most sought-after accolades, the 2022 TMW Awards will recognize extraordinary work carried out by travel marketers, reward the originality and results delivered by brands in different sectors, and celebrate excellence in generating innovative ideas.
This year's awards will also highlight those individuals and teams who made all of this happen during a period when travel was significantly held back.
We invite every organization and entity to submit their tourism marketing programs and initiatives, including details of planning and implementation of creative marketing strategies, and results including increased attendance, media exposure, and consumer response. Eligible participants include attractions, hotels, restaurants, associations, government agencies, destinations, and others in the travel industry.
The Awards are open to any travel marketing work undertaken between January 1, 2021 and June 20, 2022. The deadline of submission is June 20. The winners, decided by a panel of expert judges, will be recognized at the prestigious 2022 TMW Awards ceremony in late July.
Please contact TMW via the following email: xin.li@tmwnewmedia.com