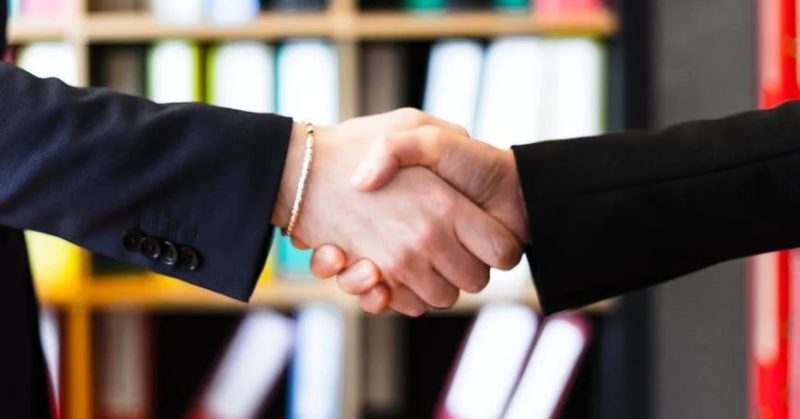 As the world waits for the recovery of the Chinese outbound tourism market, there are excellent opportunities to connect with the Chinese travel trade, through virtual and hybrid industry events, as well as online roadshows.
If you're getting ready to attend, or considering participating in such an event, you'll want to make sure you're prepared to make the most out of it. To help answer questions you might have, and give you tips for preparing information and materials to share with the Chinese trade, we spoke to leaders at four of China's top agencies for outbound travel.
1. What is the point of communicating with the Chinese travel trade before recovery starts?
Travel agents know that the situation outside of China has changed over the past two years, and to prepare to restart sales, they need to refresh their knowledge and update their own. Many agencies have already started organizing trips for Chinese clients who live overseas.

Additionally, some in the industry have already started to travel overseas to attend industry events. Both HCG Travel's Chief Business Officer Tony Ong, and Diadema Travel's Director of Marketing and Branding Carol Chen, attended Switzerland Travel Mart 2021 in Interlaken last October, with additional international travel included as part of the trip.
"I felt that everything's back to normal," said Ong, about his European travels. "The positives and the recovery overseas is quite important to feed back to China. This is important for all the travel trade and for our company internally, to feel confident to prepare for the recovery." Carol Chen also noted that she felt very safe traveling overseas, with a particularly positive impression of Switzerland as a clean and safe destination.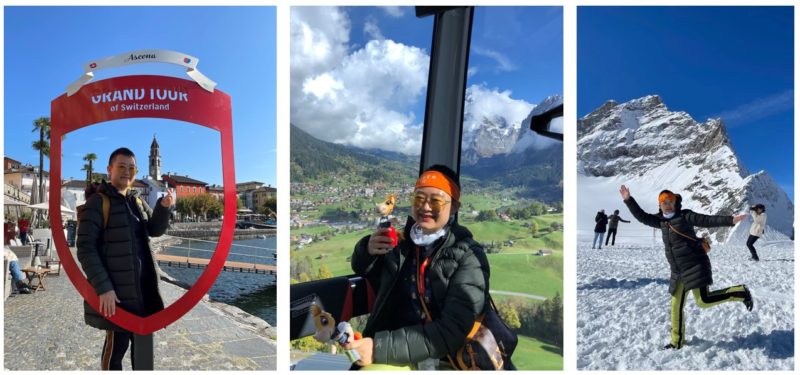 Carol Chen, Director of Marketing and Branding at Diadema Travel, traveled around Switzerland in 2021
As some of the first Chinese to travel overseas post-COVID, as well as major players in the travel industry, travel agents are particularly important ambassadors for promoting the resumption of outbound travel. In the recovery period, they will play key roles in communicating with clients and getting outbound travel up and running again, so it's vital to stay connected and keep them informed.
There's also a need to restart two-way communication, so that destinations and suppliers outside of China have a better picture about what to prepare for. "After two or three years, the whole travel industry and world [has] changed, so we need to get some updated news about each other, and let them know more about us," says Carol Chen.
2. Will your pre-pandemic contacts in the industry still be there? 
China's travel industry – particularly outbound travel – has been hard hit by COVID. Some companies have closed, while others may have shifted focus to domestic travel or other areas entirely, to keep doing business over the past two years. That said, the most senior people in the industry are likely to still be there, waiting for the recovery – even if they've had to focus their efforts elsewhere in the past years. Based on his experience attending online events and workshops, Ong estimates that 60-70% of Chinese working in the outbound travel industry are still engaged in this line of work, and that most of those who have left the industry were more junior staff.
3. Is there still a market for Chinese group tourism?
The Chinese travel agents we spoke to were unanimous in saying that outbound travelers will now prefer smaller private groups with people they know rather than large tours with lots of strangers.
"There's still a market for group travel. But large group package travel is going to more quickly transition to in-depth group travel products. [Our] specialty – private, customized, one-family-one-group tours – will develop more quickly and have a larger market share," says founder and CEO of 6renyou, Jia Jianqiang.

The transition away from large group tours and towards private, customized travel was already a trend pre-pandemic, and it has seen extraordinary growth domestically in the past two years. Carol Chen says her clients will be looking for "more immersive, bespoke tours," that are private and tailor-made or themed to cater to special interests.
4. What other changes in travel behavior or preferences should we expect from the Chinese outbound travel market?
Major trends in the Chinese domestic market over the last two years that are likely to spill over to outbound travel in the future include:
– Nature and outdoor activities, including self-driving, camping, hiking, water sports, and photography. On a related note, Carol Chen reports a growing interest in ecotourism and sustainable travel, especially given recent Chinese government support for national parks and ecologically sustainable tourism.
– In-depth and educational cultural tours. "When the high-end clients travel, they want to learn more about the history of a city, not just go there to take a photo," says Carol Chen. Inviting an expert to give a tour or lecture provides guests with an enriching and educational experience, which makes travel more valuable and more attractive.
– Snow and ice tourism is booming in China now, thanks to the Beijing 2022 Winter Olympics, with huge increases in searches for and bookings at ski resorts around the country. This provides another opportunity for overseas destinations with strong snow sports facilities.
The Chinese market is likely to have higher expectations now than before the pandemic, for all tourism products. "Clients' travel expectations on the whole have risen, with more guests traveling because of their interests or personal tastes," says Vice General Manager of Sparkle Tour, Chen Yao. She predicts there will be more opportunities for "high-end travel experiences, including high-end hotels, restaurants, and activities," as well as "lesser-visited attractions in popular destinations, and off-the-beaten track destinations." The local industry and offerings in China have developed significantly over the past two years, and it's important to offer something that's high-quality and an experience that Chinese travelers can't get at home. If you are offering a product that's available in China – such as camping, for example – think about how to market it and make any necessary adjustments to ensure it stands out as something worth leaving the country for.

5. What information are Chinese travel agents looking for from overseas destinations and other suppliers?
There are three main categories of information that you should prepare before meeting with the Chinese travel trade: Products, business operations, and safety information.
Products: Provide information on any new products or itineraries – this is the most important information to prepare. You should also provide the details about any important events coming up in your destination over the next couple of years that might be a reason to visit.
Business operations: Travel agents will also want to know about your business. What have you been doing over the past two years? Have you been working with other markets? How has the pandemic impacted your staffing or service capabilities? Finally, buyers and future guests will also want to know what your cancellation policies are like.
Safety information: In terms of COVID, safety, and travel restrictions, obviously this is an ever-changing situation, but providing as much up-to-date information as possible is going to be the best course of action. This would include details about any pre-departure testing or vaccination requirements for travelers, as well as what the situation is like in your destination in terms of safety measures, vaccination rates, healthcare facilities, and what precautions are being taken to keep visitors and guests safe in hotels, at attractions, and in general.
Want to connect to Chinese travel agents? Dragon Trail is a specialist in B2B communications and marketing with the Chinese travel trade. Click here to learn more about our services, or contact us directly.