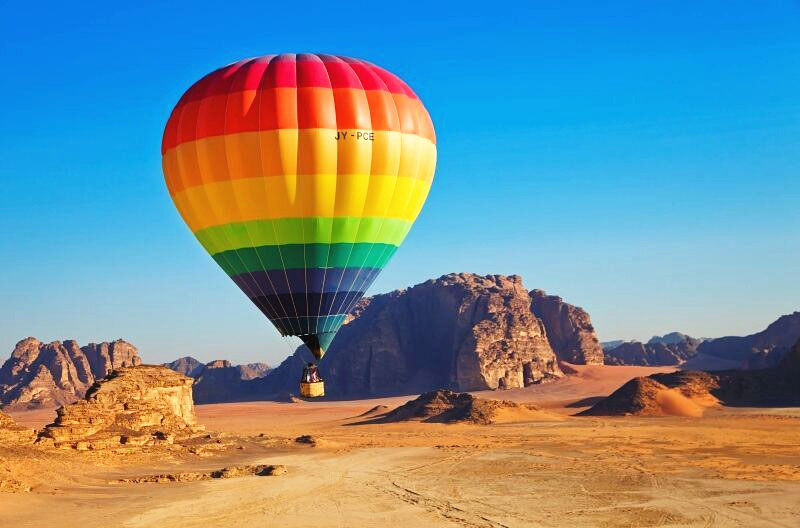 Hot air ballooning in Jordan's desert landscape. Photo courtesy of Jordan Tourism Board
In 2022, Jordan has already seen an impressive tourism recovery. Meanwhile, the Jordan Tourism Board has once again started to target the Chinese market, relaunching its Weibo and WeChat accounts in June. We spoke to Area Marketing Manager Afanah Zohier about why he projects a future Chinese travel boom, and what role the tourism board's social media plays in this.
Compared to pre-pandemic, have you planned any significant changes to your Chinese social media strategy?
We have always believed that change is the most stable thing in the world. With the new brand of Jordan Tourism Board, arises new messages and novel ideas. In the past, we have focused on calls to action – targeting more bookings. Now we're more focusing on brand awareness and readying our Chinese enthusiast travelers to book Jordan when the doors of outbound tourism from China to the rest of the world open again. We now identify three major pillars addressed through our online marketing via Chinese social media networks: Introducing the content, then segmenting the audience and categorizing interests, to finally end up with better inspiration and more likeliness to book Jordan as the next holiday destination. That being said, we are more into a segment-driven approach and more into analyzing what our respective audiences wish to see, and better delivering this to them in a timely manner.
In addition to regular posts on Weibo and WeChat, we have also opened an account on WeChat Channels, to share video content. Short video is now a must for tourism marketing in China, and has the ability to show viewers so much and give them a deep feeling for Jordan's magic, diversity, and charm. Our WeChat Channels videos are localized for the market, with subtitles and captions translated into Chinese.
What kind of traveler are you targeting with your Chinese B2C marketing? What kind of Chinese traveler are you expecting to return to Jordan first?
Generation Z is considered to be our main target audience. Those who already started their career path, with huge interest to start their tourism endeavors and affordability in terms of purchasing power. [We expect] not only that this generation will touch the heights of Jordan tourism product's beauty, but also act as an ambassador on our behalf to family, friends, associates at work, and their communities in China. We build high hopes also to diversify all generations coming to Jordan from China, where every generation will find its muse in Jordan and enjoy what Jordan has to offer in tourism.
What are Jordan's main selling points and most attractive destinations/activities for Chinese visitors?
From a Chinese traveler's perspective, Jordan's main touristic USPs are:
– Petra, one of the Seven World Wonders that speaks history and beauty where rocks of rose-red colors tell a story of 2,000-year-old carving art, scientific discoveries, rituals, sky gazing and architectural miracles;
– The Dead Sea, the lowest point on earth, with the highest amount of oxygen, the largest natural spa in the world and world's saltiest sea, where salt will tighten and heal skin, mud will moisturize it and floating effortlessly is a bonus;
– Wadi Rum, the serene vast reddish desert of Jordan that is most often depicted as Mars on Earth where travelers enjoy jeep rides, Zarb culinary experiences, folkloric singing and dancing with Bedouins and finally sleep in bubble tents under a heavenly starry sky.
Not to mention, Jordan enjoys being home to six UNESCO World Heritage Sites and has always been the land of peace, vast history, diversity and hospitality.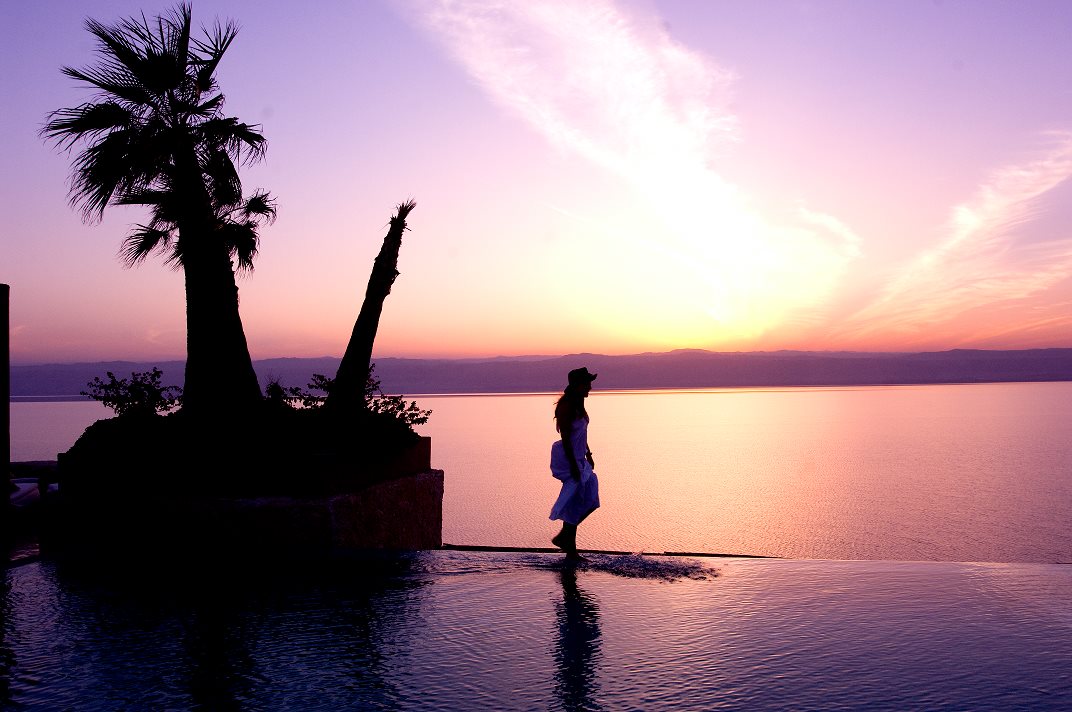 The Dead Sea is one of Jordan's USPs for the Chinese market. Photo courtesy of Jordan Tourism Board
Do you expect any significant changes to what Chinese travelers are interested in, or how they travel, post-pandemic?
We would expect that a huge number of hundreds of millions from China will travel in the first year once group travel outside of China is allowed. Travelers of all ages and all generations will flood the regional markets and long-haul markets for nearly two years before normalizing again. We anticipate that more airlines will operate different routes from China and more Chinese travelers will enjoy more experiences around the world, inclusive of Jordan. Revenge travel is going to be the main theme of travel once the Chinese government opens the doors for group travel and [we will see] longer average stays, provided that proper offerings of diversified packages are presented. A drastic change in booking manners will appear, introducing more sustainability into desired services, more hygiene-savvy protocols and SOPs in packages, and more attention to social distancing. We also anticipate that regular offline tour operators and travel agents will resume bigger operations, with a slight temporary change from the OTA business model to a more travel agency business model. More traveling in style will be required, and more selective and deeply detailed itineraries will be developed to attract Chinese travelers.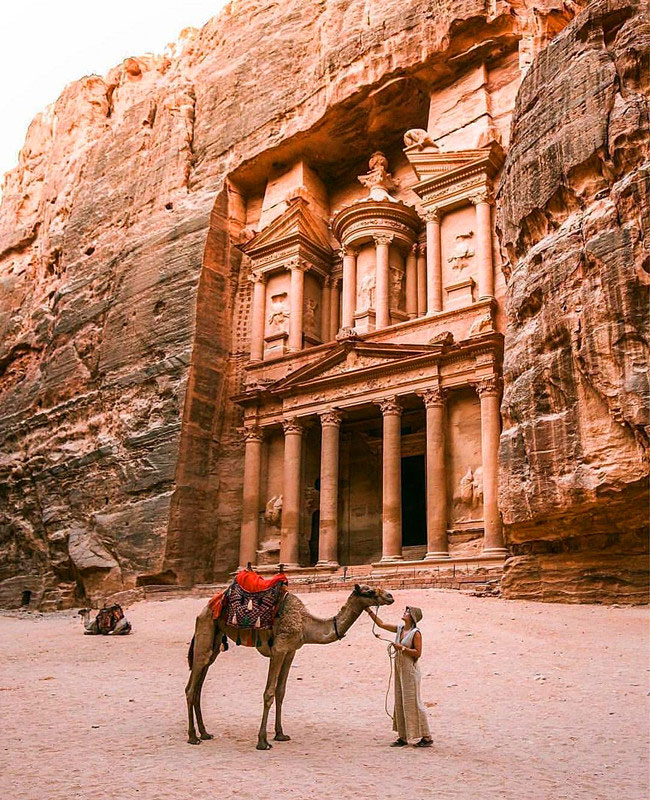 Petra, one of the Seven Wonders of the World. Photo courtesy of Jordan Tourism Board
Generally speaking, how is Jordan's post-pandemic tourism recovery going so far?

Jordan is experiencing and enjoying a quick recovery after the pandemic. We have witnessed hundreds of thousands of travelers visiting Jordan to enjoy its natural, historical and diversified beauty and authenticity. Our main providers in the region are still the GCC market, and our major feeder markets are still Europe, the US and North America. Numbers of travelers to Jordan from January to June 2022 show an overall increase of 268% in comparison with 2021 numbers. We aim to return to our peak 2019 year's numbers by 2023-2024, according to our strategy.
We do believe, celebrating our 45th year of mutual diplomatic relations between Jordan and the PRC, that the world isn't the same without Chinese travelers who shared their culture, education, manners, touristic experiences and laughter with the world throughout the years, and Jordan will always remain with open arms and a beating heart to welcome travelers from China soon.
Jordan Tourism Board is working with Dragon Trail to create video and written content, and manage the tourism board's B2C marketing on WeChat and Weibo. Click here to learn more about Dragon Trail's digital marketing services, and contact us today to find out more about how we can help you to connect with and inspire Chinese consumers.