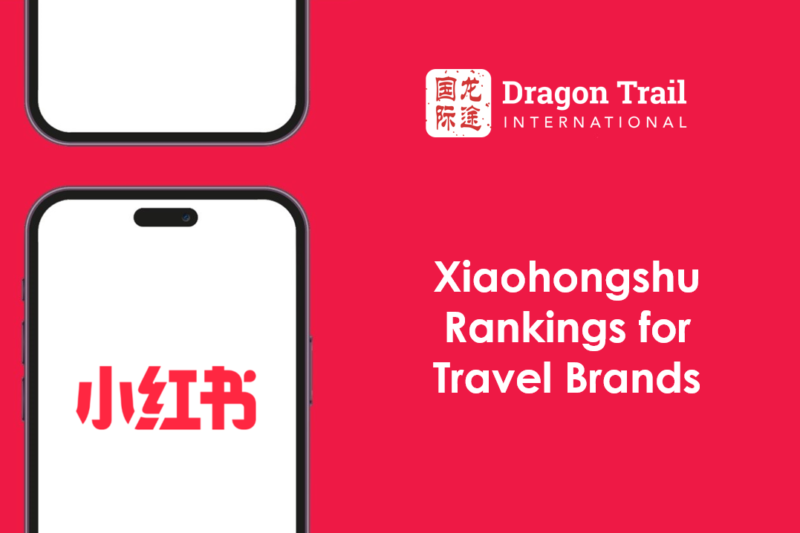 Dragon Trail has launched weekly rankings for overseas travel brands' accounts on Chinese social media platform Xiaohongshu (aka Little Red Book or RED).
We track accounts' number of followers, posts, likes, shares, collects, and comments each week, ranking the accounts by total number of user engagements (likes, shares, collects, and comments) with content posted.
We are currently tracking 20 national tourism boards (NTOs), 18 regional and municipal tourism boards (DMOs), 12 airlines, 6 cruise lines, 8 museums and attractions, and 25 hotels on a weekly basis. We plan to release our first quarterly report in January 2024, based on Q4 data.
The weekly rankings are published at the end of each week on the Dragon Trail website, shared on our Twitter account, and can be accessed directly at dragontrail.com/resources/brand-rankings/xiaohongshurankings.
Not sure if we're tracking your Xiaohongshu account? Please contact us at communications@dragontrail.com with your account name and account ID number, and we'll make sure it's on the list.