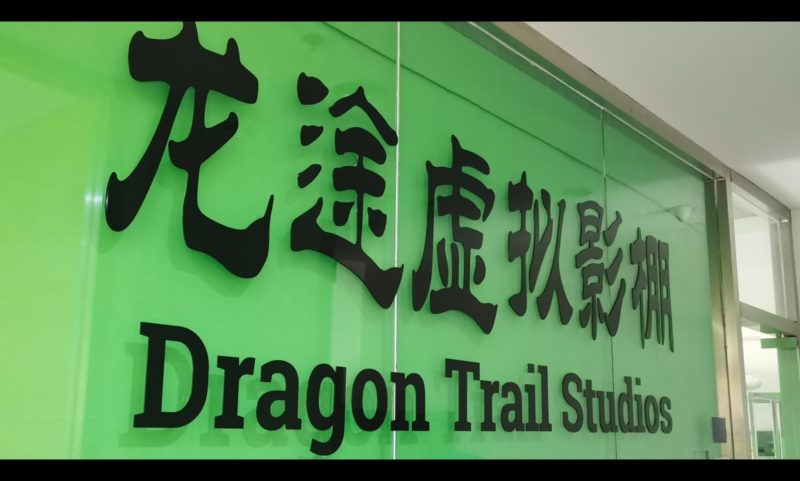 Marketing solutions company Dragon Trail International is now offering high-tech filming and broadcasting services in Beijing at Dragon Trail Studios. The newly opened facility marks a new stage in Dragon Trail's production capabilities for virtual and hybrid events, featuring state-of-the-art design, event management, and online distribution.
Located in Zhongguancun – Beijing's Silicon Valley – Dragon Trail Studios comprises a 40 square meter green screen studio, plus 200 square meters of additional space that can be used as a backstage area, or for organizing offline receptions and networking.
Grand Debut
Dragon Trail Studios made its official debut on 21 September 2022 by hosting the 2022 TMW Travel Marketing Awards. This hybrid event featured a virtual 3D stage, remote and in-person attendance by award winners, flawless global broadcasting, and an easy-to-use interface that allowed virtual attendees to participate in prize draws and interact in real-time.


Virtual 3D broadcasting from Dragon Trail Studios for the 2022 TMW Awards
Facilities and Services
Dragon Trail Studios is equipped with professional lighting and sound equipment, multiple cameras, a teleprompter, super-high-speed internet connection for flawless global broadcasting, and all the technical equipment and accessories needed for professionally produced virtual and hybrid events.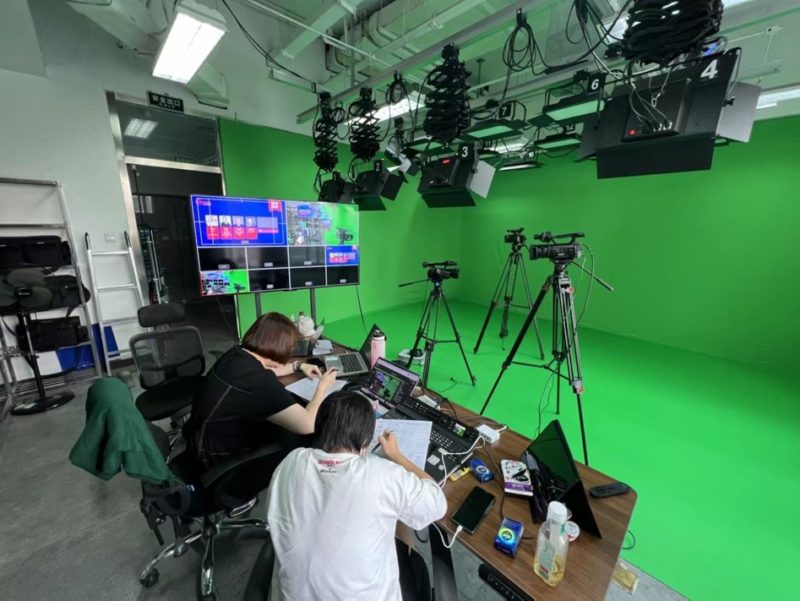 The studio offers state-of-the-art lighting, filming, and tech equipment for professional production
Additionally, Dragon Trail offers a full range of services including event planning; fully customizable design and production; pre-event, multi-channel promotion; live streaming support; interactive features for online attendees; post-production editing; special effects including virtual hosts; and post-event data and analytics.
What events can it host?
With a fully customizable background environment and full-service event organization, Dragon Trail Studios can be used across a wide range of industries and events of various scales. These include business or academic conferences, press events, summits and symposiums, annual company meetings and parties, roadshows, promotional events and e-commerce, awards ceremonies, online courses, competitions, incentive events with multiple giveaways, networking, entertainment, cloud travel, talk shows, or even wine tastings. Events can be held as either fully virtual or with hybrid online-offline components. Additionally, our tech solutions allow us to link up multiple live and virtual events in different locations, bringing people together across cities, countries, and continents.


Dragon Trail Studios can be used across a wide range of industries and events of various scales, from symposiums and roadshows, to incentive events and e-commerce
Dragon Trail Studios provides the solutions needed for fresh, attractive, and smoothly run events that empower organizers to overcome travel restrictions, effortlessly bring together a global audience, and reduce the expense, time, and carbon footprint of physical travel. When attendees cannot join you in person, we ensure that you stay connected.
Interested in holding an event or organizing a broadcast from Dragon Trail Studios? Get in touch with us today at info@dragontrail.com for more information and to find out about our special launch offers.