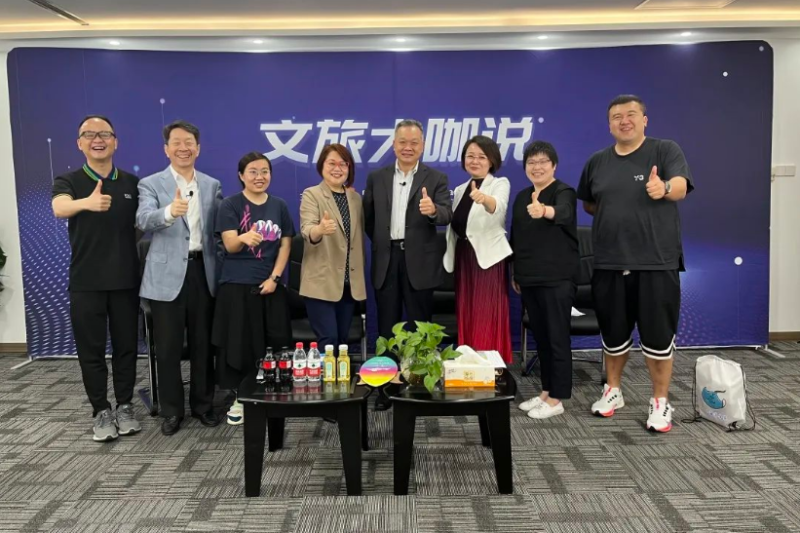 The Executive Round Table of Culture & Tourism's first broadcast brought together speakers from the China Tourism Group, Los Angeles Tourism and Convention Board, and Dragon Trail International
The China Tourism Group (CTG) and Dragon Trail International have partnered to launch a creative live streaming series called "Executive Round Table on Culture & Tourism". The first session was held on 16 June and broadcast on Dragon Trail's CTA Live WeChat mini-program. The event attracted 624 live viewers from 250 companies, including tourism organizations, domestic and overseas tourism boards, companies working in the culture and tourism industry and digital sales, and representatives from hotels, attractions and more. The live stream focused on an in-depth discussion about the digitalization of travel industry sales in the post-pandemic era. With a panel of top-line speakers, live Q&A, and lucky draws, the broadcast encouraged lively interaction and audience engagement.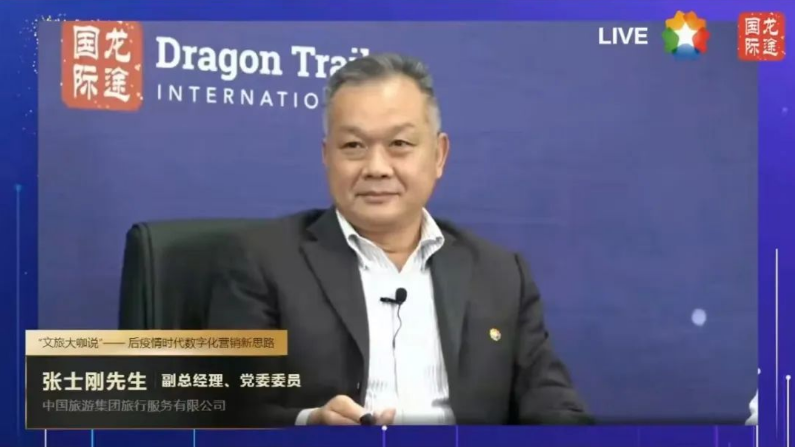 CTG's Party Committee Representative and Vice General Manager Zhang Shigang spoke about CTG's digital transformation, including destination sales, integrated promotions, and the creation of new products. Using a new database system, the company has carried out in-depth analysis and product development to effectively respond to the changes in travel sales effected by the pandemic. China is facing unprecedented challenges due to the pandemic and the spread of anti-globalization, Zhang said, and the country's cultural charms, wisdom and openness need to be further promoted by people-to-people exchanges and experiences. To address these challenges, CTG is making good use of new media channels to promote non-governmental exchanges and engage in effective storytelling to present China's image and characteristics in a more diversified manner.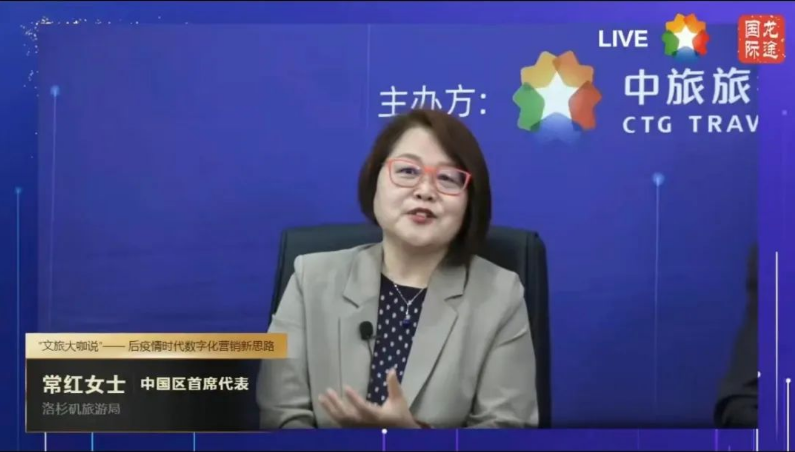 Los Angeles Tourism and Convention Board's Managing Director, China, Kate Chang, used LA as an example of diversified and digitalized destination marketing and sales. In May 2006, Los Angeles Tourism and Convention Board opened a Beijing office, becoming the first foreign city to establish such a presence in China. With 16 years of experience, LATCB has cultivated very close relations with the Chinese travel industry. Its accomplishments include witnessing the signing of the Sino-US ADS tourism agreement, receiving the very first tour group of Chinese citizens, and developing projects and digital resources including the Los Angeles Mini Products and Knowledge Bank, and the Los Angeles Tourism Angel Growth Plan. LATCB has continuously used the newest technology to convey the welcoming spirit of Los Angeles to China, winning praise from the industry and presenting a colorful and enticing destination to the booming Chinese market.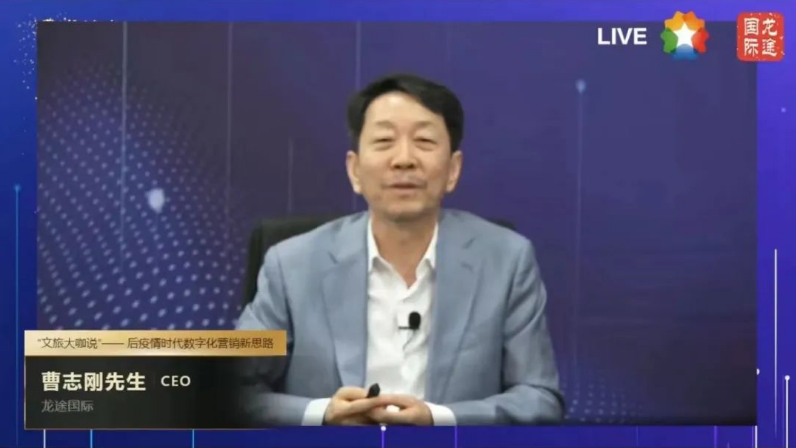 The pandemic is ushering in a reshuffle and reorganization of the tourism industry, which will also propel the development of higher-quality tourism. How to adapt to this rapidly changing environment has become an urgent issue for tourism destinations, attractions, and businesses, and technology is the key solution. CEO of Dragon Trail International, George Cao, cited examples of VR, artificial intelligence, big data and other technologies to promote the construction of smart tourism. It is in this field of tourism technology and cross-border marketing of tourism destinations that Dragon Trail provides solutions, upgrading digital marketing through new methods and new tools.

Lucky draw prizes from China Tourism Group and the Los Angeles Tourism and Convention Bureau
The launch of the Executive Round Table on Culture & Tourism series demonstrates CTG's and Dragon Trail's commitment to the development of China's tourism and digital marketing industries throughout this challenging period, using artificial intelligence, big data, VR and other technologies to provide innovation and solutions for the construction of smart tourism and the high-quality development of the cultural tourism industry.
Looking forward, Executive Round Table on Culture & Tourism live streams will be held on a monthly basis to address hot topics in culture and tourism, inviting industry leaders to discuss current developments, new measures for the transformation and upgrading of the industry, and fresh opportunities for the development of cultural tourism in the post-pandemic era.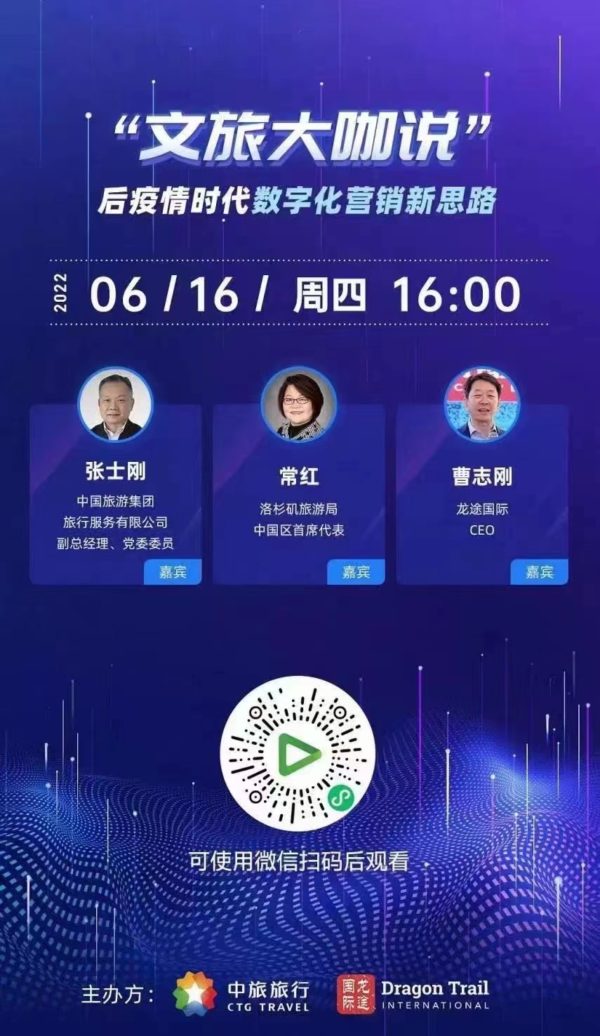 Scan the QR code above in WeChat to access a playback of the first Executive Round Table on Culture & Tourism live stream and view future broadcasts, or click here to view on a computer.